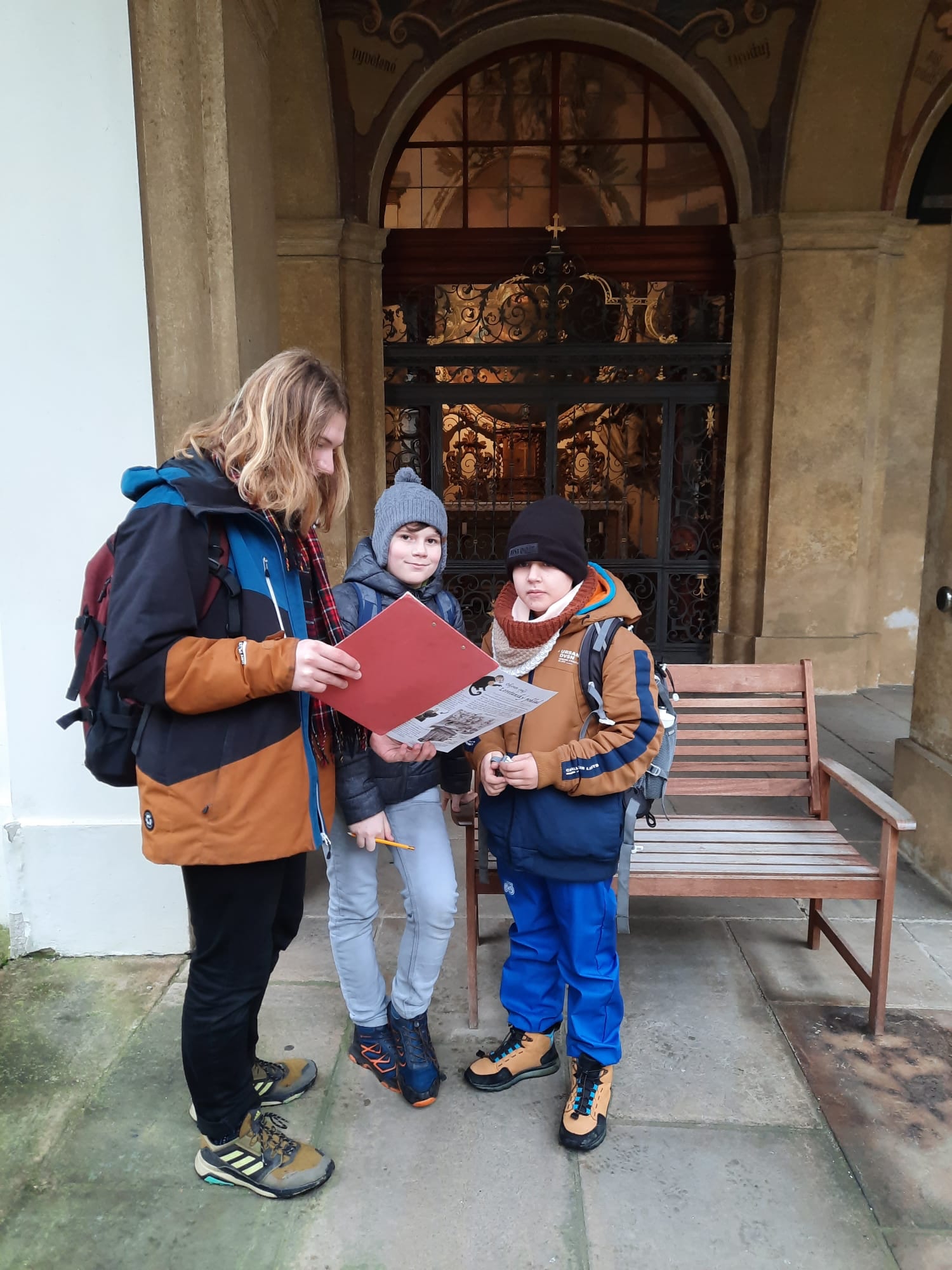 Discover your own Loreto Treasure!
You are cordailly welcome with your children and students in Loreto Sanctuary! Don't miss our new worksheets for children in English.
Ask in the cash desk and get it for free.
We are looking forward to meet you all!
We are really happy to see children and young visitors in Loreto Prague! Our worksheets help to guide the children and students through the permanent exhibition. They are called "Discover your own Loreto Treasure" and are available in two age categories from preschool children to elementary school students.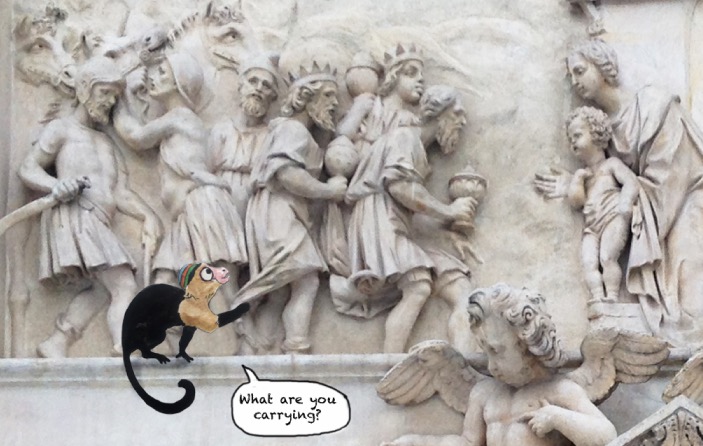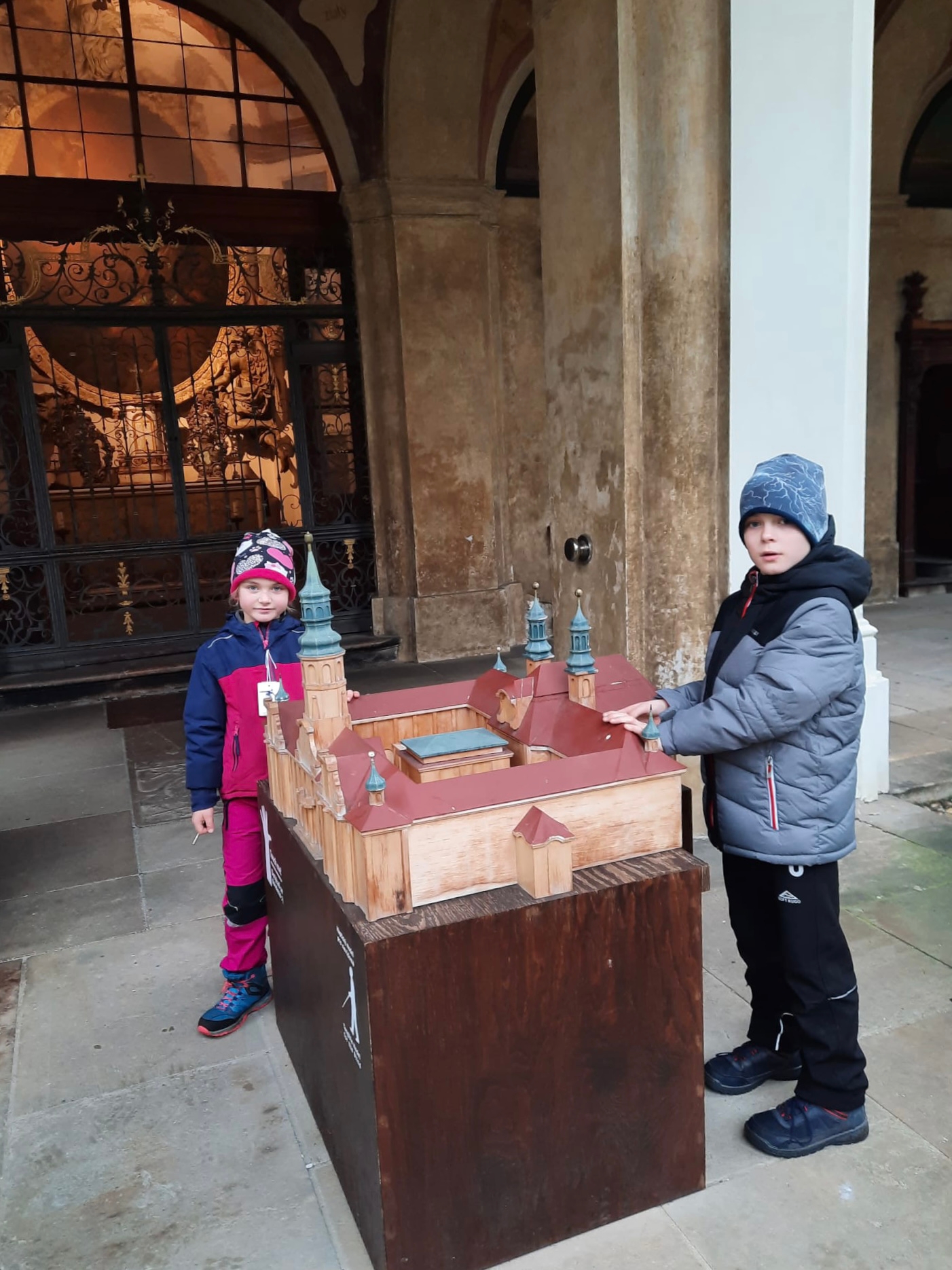 Worksheets (customized to A4 size) can be downloaded to your computer for viewing or printed yourself. Or you can ask for them directly in Loreto, they are available for free. In English we offer following categories: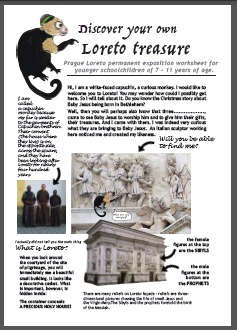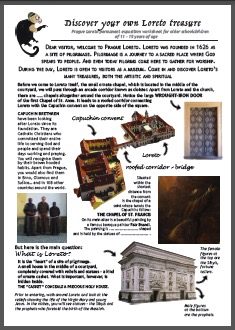 RECOMMENDATIONS FOR PARENTS AND TEACHERS: if you would like to use our WS, please, download the appropriate version of worksheets before your visit of Loreto, and see how they are designed. The part of the tour is a "search game" - in the permanent exhibition were created for this purpose new elements, copies of three Baroque chests equipped with interior lighting that can be unlocked and opened (for greater safety youngest children are provided with chests retardant cover). These "three treasures", symbolizing the three gifts that brought Magis to newborn Jesus, hidden inside except the names of these gifts also a pictograms of three pine virtues - hope, love and faith.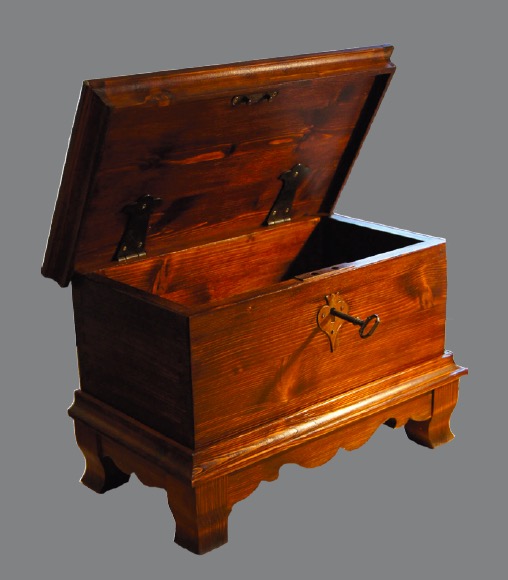 Young visitors should seek these "treasures" and draw pictograms into their worksheets. PEN IS NECESSARY TO HAVE YOURS :-)). There are, of course, other questions and tasks associated with the history of Loreto and the Loreto Treasure, always designed with regard to a particular age category, alternating cognitive and educational elements.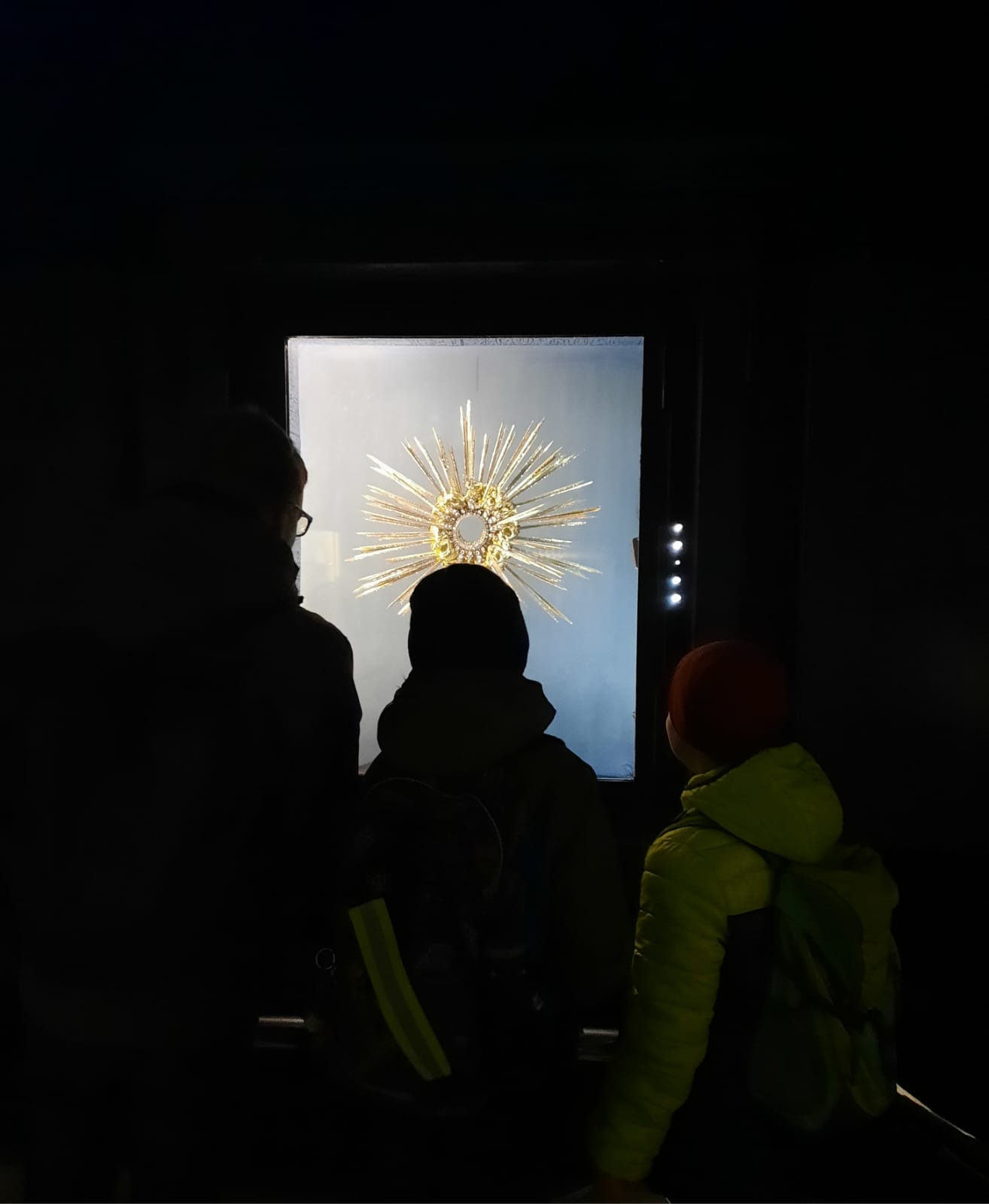 You can find specific information and correct tasks for each age category. If you come with a school group, please consider whether it is advantageous for each child to have their own worksheet - based on our experience, we believe that work in small groups (or pairs) is much more better. The scope of each worksheet is, of course, limited, and there remain unfortunately still many interesting information we have not been able to incorporate into it. Therefore - especially in the case of older school children – the sheets should be only a guideline for active and educated teachers who can enrich the visit with other information and suggestions. Enjoy Loreto Sanctuary together with young visitors!
Please, don't forget to return the keys from the chests when you leave us. Thanx :-))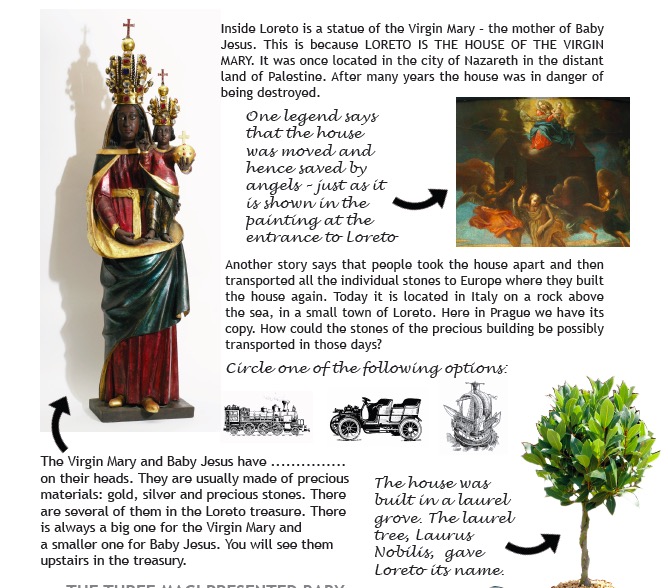 We sincerely believe that the experience of visiting an interesting historical site can be an important link on the way to education. We look forward to your children and students. See you all in Loreto Sanctuary in Prague!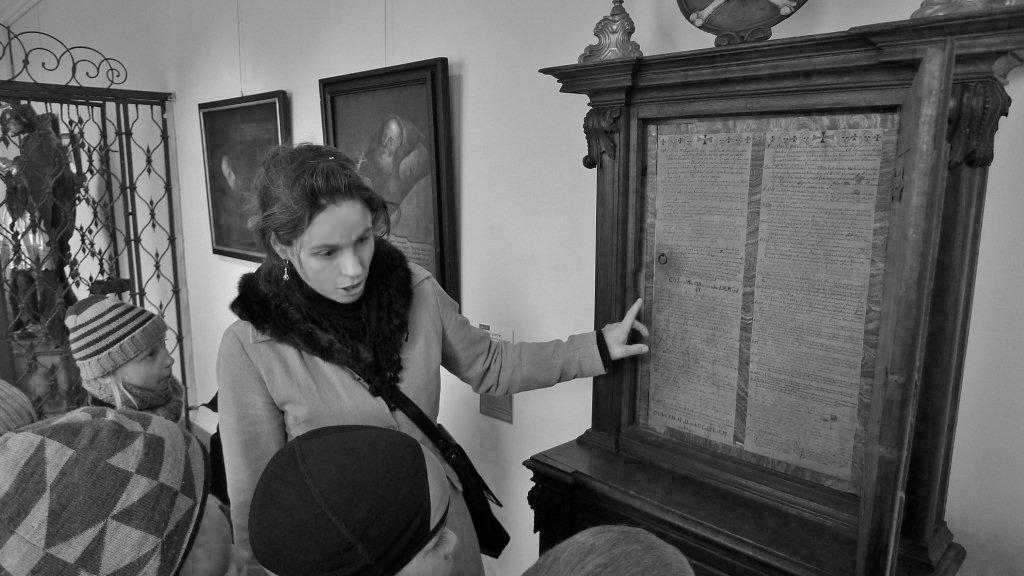 Printing of worksheets was financially supported by the Ministry of Culture
from the program Supporting Educational Activities in Museums.