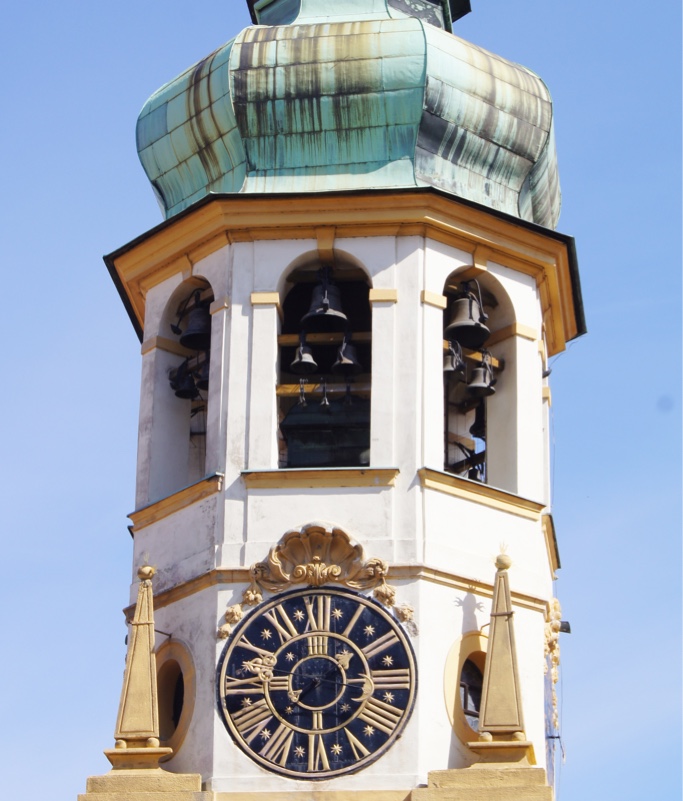 Inside the bell tower in the middle of impressive Loreto facade the great musical gem is hidden. Baroque carillon encourages us to pray every hour during the Loreto visit. At the time of it's creation - at the end of the 17th century - it was a true rarity in Bohemia.
It was given to the Loreto by the rich merchant from the Lesser Town, Eberhard von Glauchau. The author of all twenty seven signed playing bells (only one was damaged in the 18th century and replaced) was the Amsterdam town bell-founder Claude Fremy, who made them between 1683-91. The consecration of the bells in the Loreto in 1695 before they were set in the clock-tower was a grand occasion. Every bell had its sponsor from among the ranks of the high aristocracy; Emperor Leopold I assumed patronage of the first of them.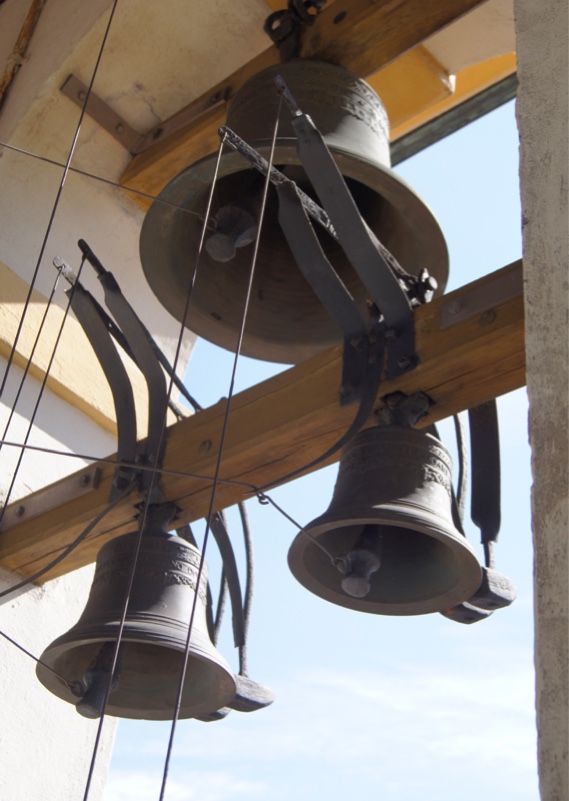 Over the next few months the Prague clockmaker Peter Neumann arranged the carillon and attached it to the clock mechanism of the tower in the facade; he created a mechanism on the principle of a metal cylinder with pegs for setting various melodies. At the same time, the carillon can be controlled by means of a two-and-a-half octave keyboard on which various compositions are played up to the present day on church holidays. The Prague carillon is a very complex mechanism, similar to the carillon in Amsterdam, Delft, Brugge and Berlin. The tuning of the bells is relatively pure and thus the carillon can be used as a distinctive musical instrument. On September 28 1695 the Loreto bells rang over the Prague roofs for the first time. Prague Loreto Carillon is exceptional musical instrument because of it's authenticity, as it actually works exactly the same way as in the time of it's creation.