daily 10am. - 5pm.
We look forward to your visit!
Loreto Prague is normaly open to visitors as a museum every day, including Saturdays, Sundays and most holidays. The tour takes about an hour, if you would decide to rent the audioguide, than it's little bit longer, about 80 min. We look forward to your visit!
PLEASE NOTE: Tickets are sold until the end of the opening hours, but please keep in mind that the last visitors are allowed to enjoy the exposition only half of an hour, everybody must leave Loreto Museum at 5.30 pm.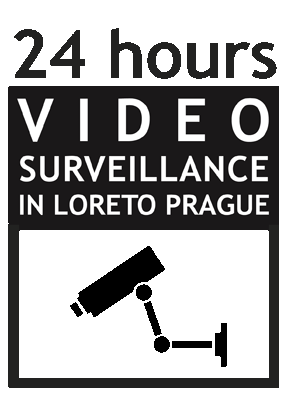 Loreto Prague is 24 hours monitored by CCTV for safety reasons. Data Manager is the Czech Capuchin Province (IČO 00406465) according to the laws the Czech Republic.
More info about GDPR.